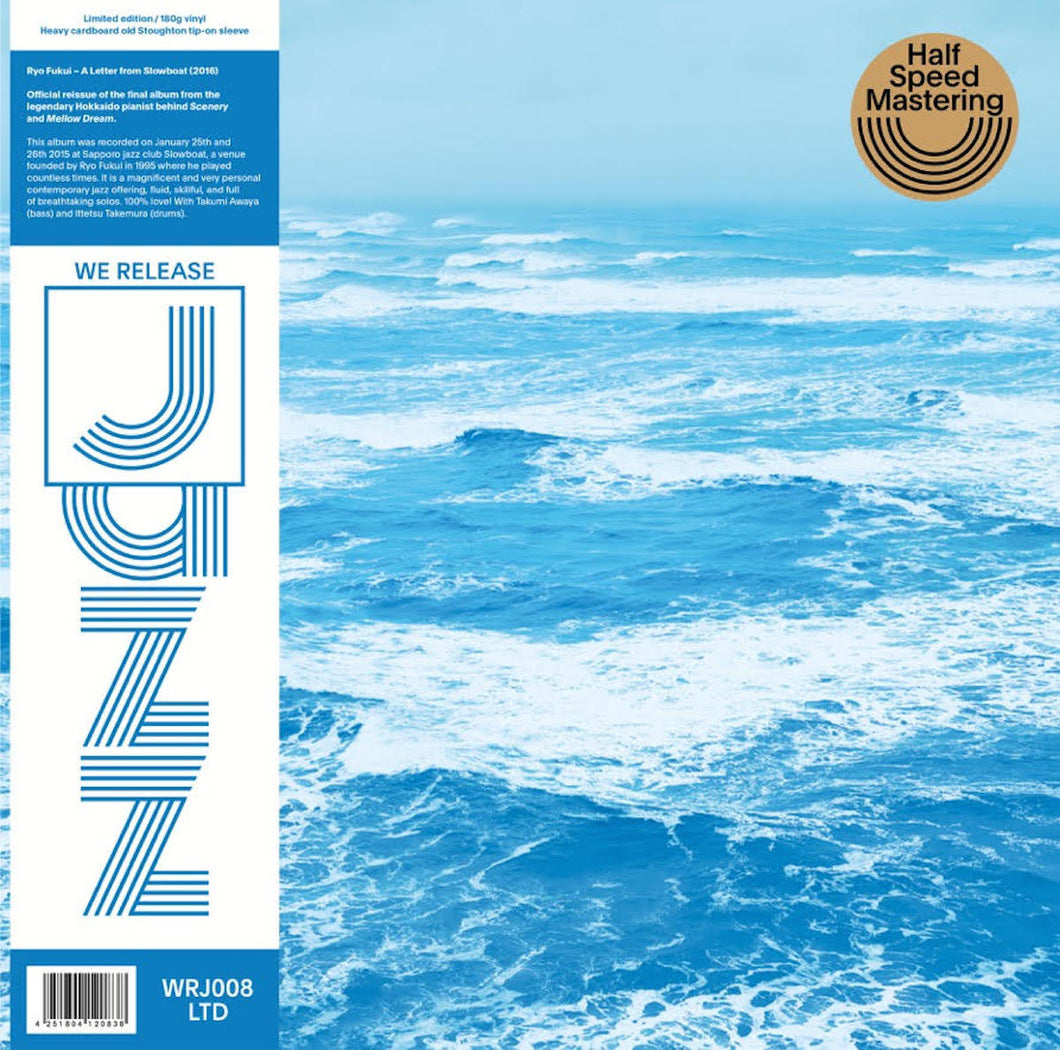 Ryo Fukui – A Letter From Slowboat (Limited Edition)
Regular price CHF 35.00 Sale
Swiss Limited edition / Half speed mastered pressing on 180g vinyl in heavy sleeve with OBI. Issued on the "We Release Jazz" label.
Official reissue of the final album from the legendary Hokkaido pianist behind Scenery and Mellow Dream.
Includes unlimited streaming of A Letter from Slowboat via the free Bandcamp app, plus high-quality download in MP3, FLAC and more.

In Stock