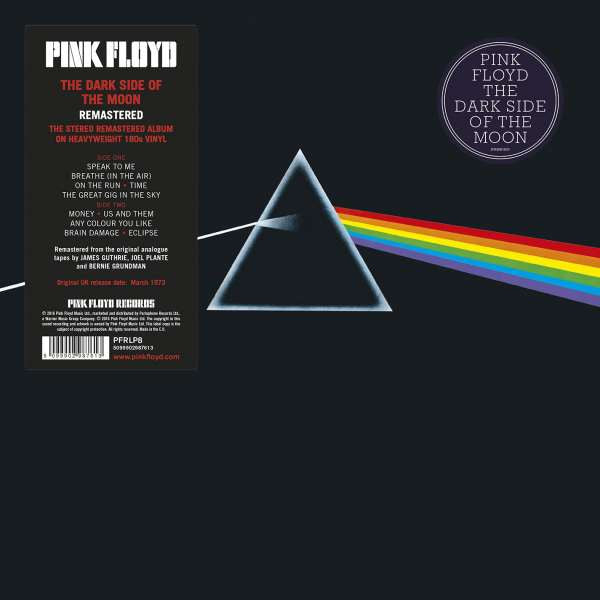 Pink Floyd – The Dark Side Of The Moon (2016 Edition)
Regular price CHF 24.00 Sale
European 2016 stereo remastered album pressed on heavyweight 180g vinyl.
Remastered from the original analogue tapes by James Guthrie, Joel Plante and Bernie Grundman.
This is a great reissue that fully replicates the original first pressing including all the extras and the corrrect labels and hype sticker.
This particular version was produced using the original analogue tapes, and it sounds excellent!
The closest thing you can come to an original, except that if you have a time machine that can take you back to 1973!
In Stock