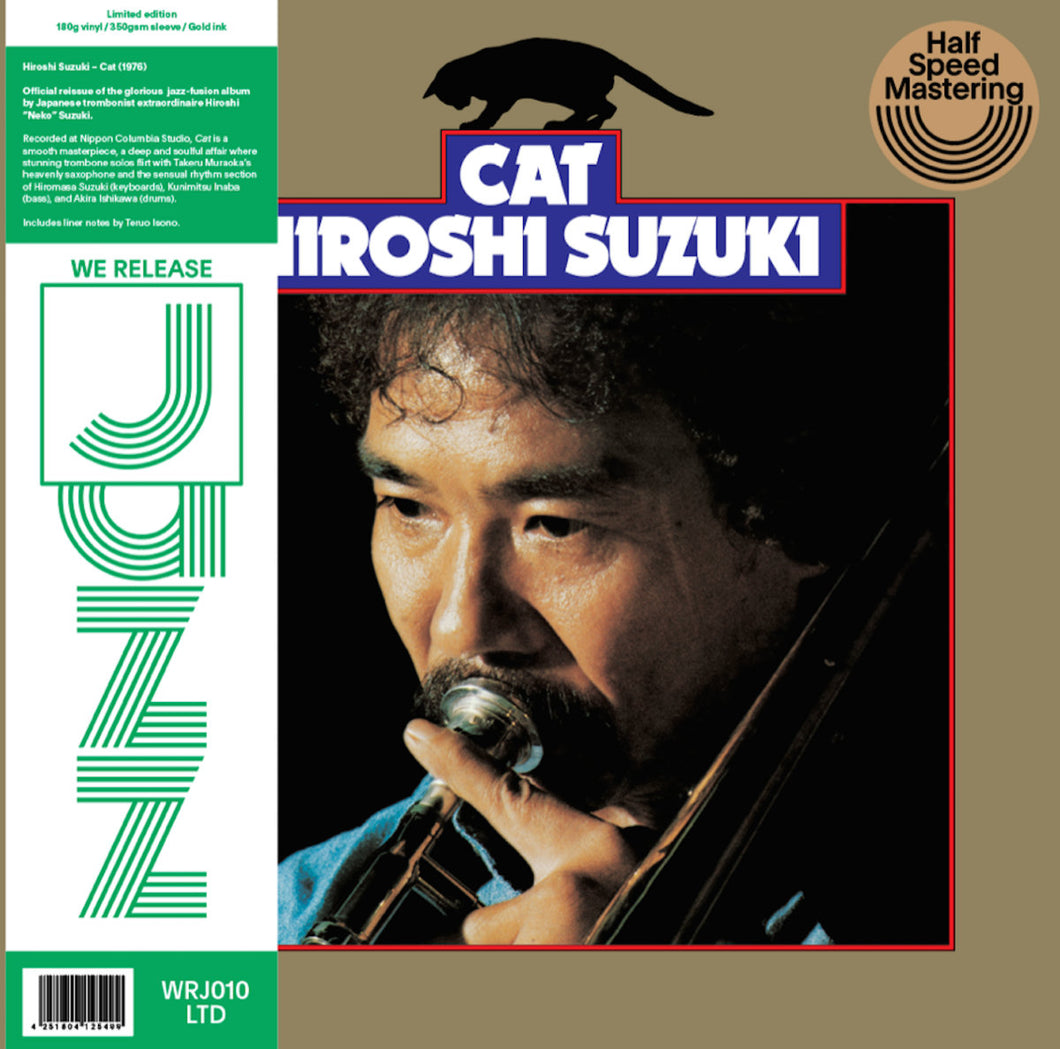 Hiroshi Suzuki – Cat (Limited Edition)
Regular price CHF 35.00 Sale
Swiss Limited edition / Half speed mastered pressing on 180g vinyl in heavy sleeve with OBI. Issued on the "We Release Jazz" label.
Official reissue of the glorious jazz-fusion album by Japanese trombonist extraordinaire Hiroshi "Neko" Suzuki.
Recorded at Nippon-Columbia Daiichi Studio, on Oct 8-10, 1975.
This is a vinyl release only! No digital download is available!
In Stock